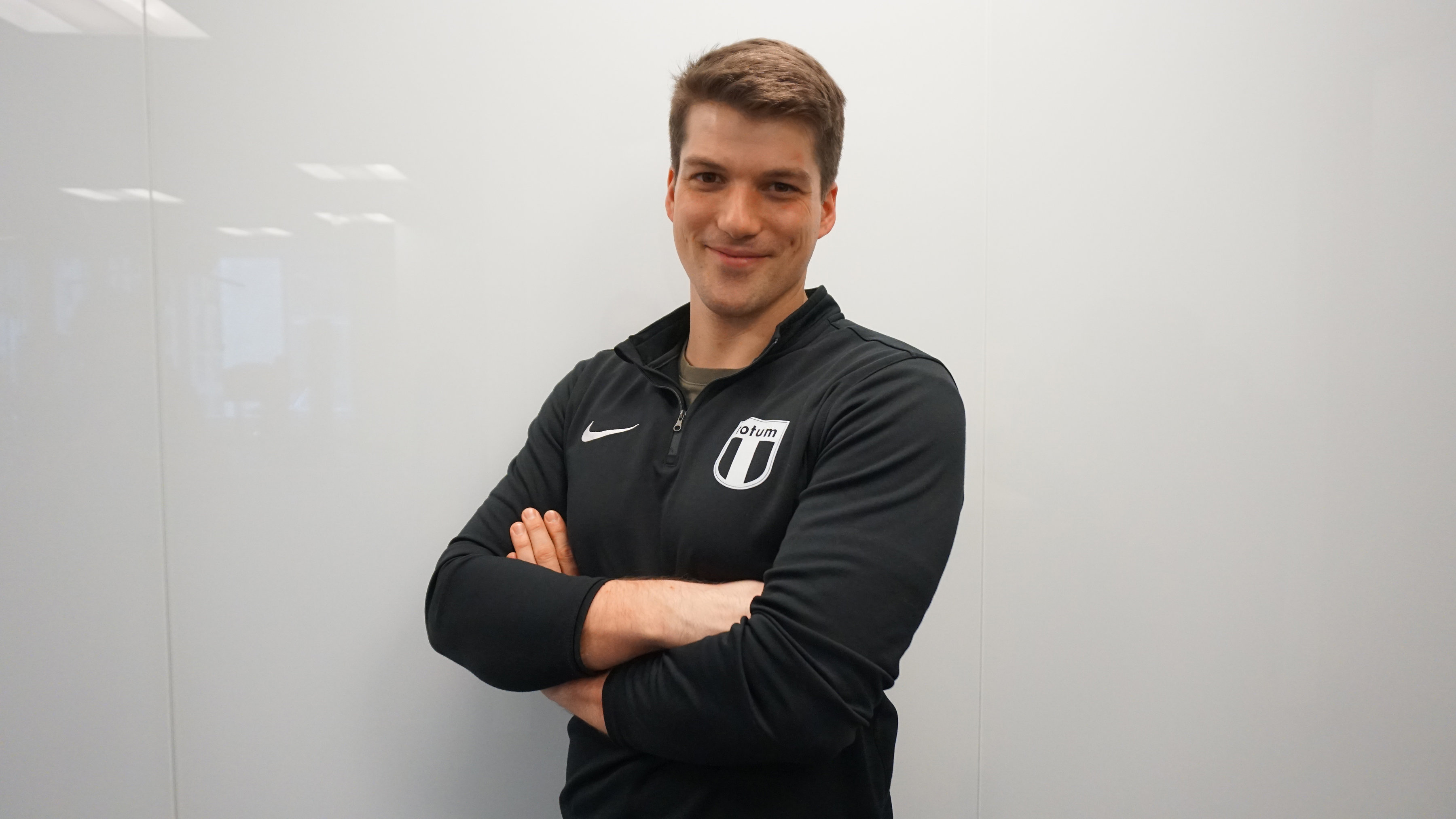 I will be honest; my issue is not wanting to exercise or take the time to work out. I have a very busy schedule and find it hard to fit in. Although I know and talk about the importance of exercise and healthy aging, internally I find it hard to schedule. I tell myself that's because of work. However, enough is enough. I need to make this a priority.
So before the holidays, I decided to make a commitment, set a reasonable goal and act on it. For me, creating the challenge and then living up to it is always satisfying and I feel energized by the effort. This led to rearranging my work schedule, book with a trainer and just do it! No more excuses.So my journey has begun. I am meeting weekly with Chris, a young, bright,
So my journey has begun. I am meeting weekly with Chris (pictured above), a young, bright, well-educated trainer in charge of TOTUM, the fitness facility in the Medisys location where I work on Thursdays. I, therefore, changed from business attire to workout clothes and walked into a beautiful new facility for my assessment. Intimidating? YES. Important? YES. Part of my routine, well, I am trying to keep that focus and have booked a month of appointments, even pre-paying for them so I am less likely to cancel.
How am I doing? So far, less intimidated and starting to feel more positive. Not yet stronger or healthier, but it is early. I will let you know how it goes.
So, whether your goal is healthy eating, exercise or getting more sleep, don't make a New Year's resolution. Instead, dig deep within yourself for the answers and take responsibility. Be honest with yourself and you may just find the best resolution of all.
Disclaimer
The material contained in this blog is for informational and educational purposes. Great efforts have been made to maintain the quality of the content. However, it is strongly recommended that the treatment/management of any medical conditions mentioned here, should not be used by an individual/visitor of this blog, on their own, without consulting competent persons such as your doctor, or health care provider. As always we encourage your comments on this blog or any others and hope you will join discussions.